How To Watch Mexico vs Poland Live For Free [World Cup 2022]
Try our easy method to watch in 4K for free!
The first match in Group H of the FIFA 2022 tournament is an interesting fixture
Many want to watch Mexico vs Poland live, but not everyone has access to broadcasters.
Luckily, we found a way to watch the match and other games live, read on to see how.
In the much anticipated 2022 FIFA World Cup tournament, Mexico and Poland will be competing against each other on Tuesday, 22nd November at Stadium 974, Ras Abu Aboud city, Qatar.
Their last meeting was back in 2017 when Mexico won against Poland by one goal which was scored by Raul Jimenez. Fans of both countries will surely be expecting so much more from both sides this year.
Where to watch Mexico vs Poland live
There are several channels that hold broadcasting rights for the matches:
In Mexico:
New IP Co., LLC
Televisa
Sky Mexico
TV Azteca
In Poland:
European Broadcasting Union
TVP – Telewizja Polska SA
Over 120 countries worldwide hold broadcasting rights for the Fifa World Cup Tournaments, most of which require a subscription.
RTVE makes an exception to that, live streaming World Cup matches for free on its official website. The only issue is that the platform is geo-locked outside Spain, but there are ways around that.
So if you live in Poland, Mexico, or elsewhere and don't have a subscription to any of the official broadcasters, follow our guide below:
How to watch Mexico vs Poland live for free
The easiest place to watch Mexico and Poland live for free without any hassle is on RTVE.
RTVE is a Spanish-owned media corporation with free-to-air broadcasting rights for select matches of the Qatar 2022 World Cup.
However, you will need to use a VPN to access their website as it is restricted to Spanish viewers.
For this purpose, the best VPN you should use is ExpressVPN. It will help you bypass geo-restrictions and access RTVE from any location. Here's how to connect to its Spanish servers:
Subscribe to ExpressVPN and download the dedicated app to your PC.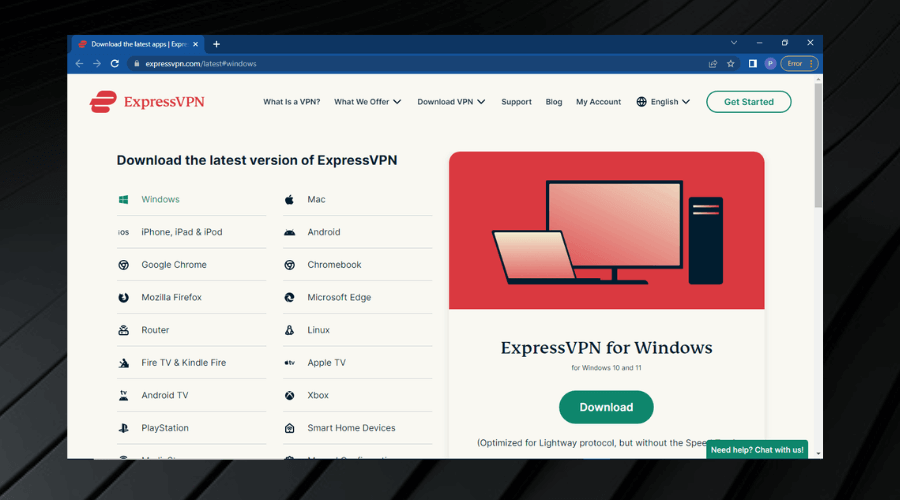 Launch the app and connect to any Spanish server of your choice.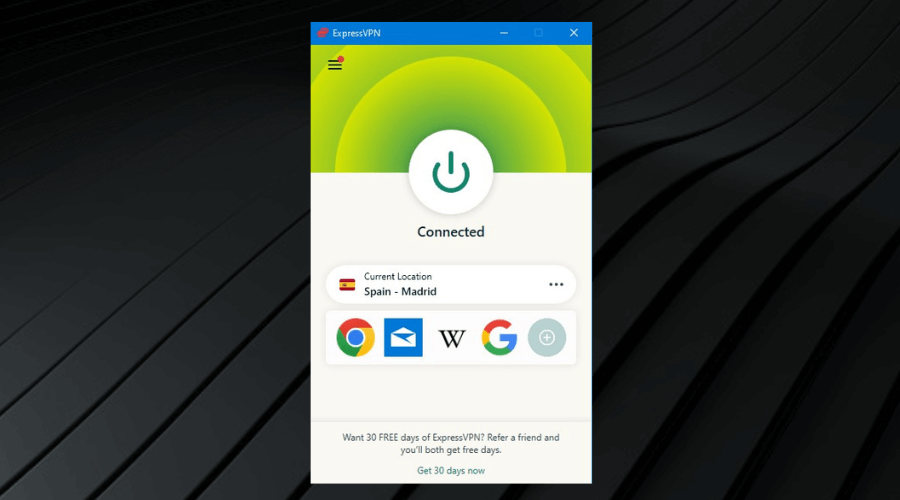 Once you're connected, visit rtve.es to stream the match live on your device.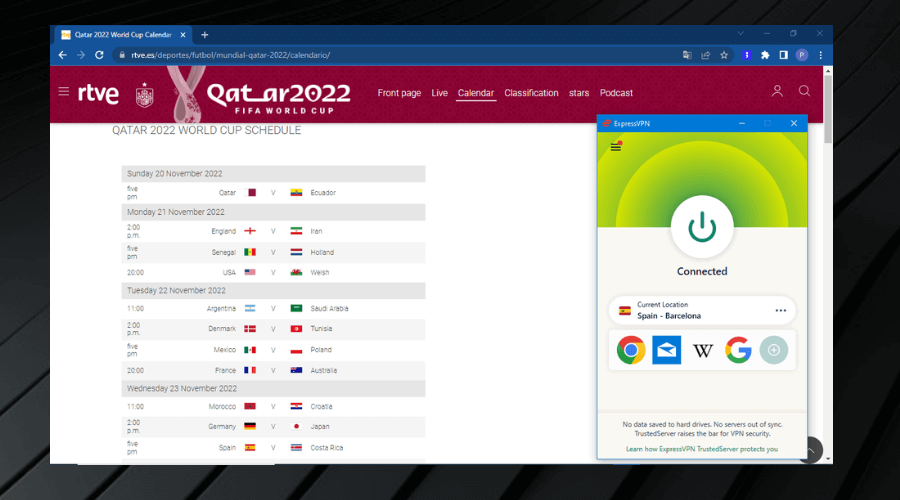 Apart from bypassing geo-blocks, ExpressVPN also helps you stay safe online while carrying out your usual activities and keep your online activities private from prying eyes.
ExpressVPN is suitable for use on iOS, Linux, Windows, Android, and macOS. So you can watch the 2022 FIFA World Cup on any of these devices.
RTVE is also supported by multiple platforms, including smart TVs.
ExpressVPN
Watch Mexico vs Poland live using ExpressVPN's Spanish servers!
Conclusion
The question on many people's minds now is which country will emerge as the winner when Mexico and Poland face off in the FIFA World Cup tournament starting in a few days.
Well, as worried as countless football fans are based on the above question, the answer is not yet known. You would ask for the cause of their worries.
These two countries are a match for each other in that they have quite amazing records that it is almost impossible to say which country will win the match.
Regardless of which team you favor, this guide will allow you to watch Mexico vs Poland live and see for yourself which team will be the winner.
Start a conversation
comments