How To Watch Uruguay vs South Korea Live For Free [World Cup 2022]
Watch the World Cup match live in just a few steps
The first match in Group H of the FIFA 2022 tournament pairs two teams with a lot of history.
Lots of people will want to watch the match live, but not everyone has access to the channels that stream it.
If you fall into that category, we got good news: we found a way to watch Uruguay vs South Korea live for free.
The official countdown clock to the commencement of the widely watched and mostly anticipated 2022 FIFA World Cup is ticking.
With that, Uruguay and South Korea will engage themselves on the pitch in the first group H fixture of the tournament.
South Korea will be taking on Uruguay on the 24th of November at the Education City Stadium in Al Rayyan. To watch this match live for free, continue reading till the end.
Cyberghost
Best VPN we have tested for:
Gaming
Streaming
Privacy
Unblocking
Surf the internet anonymously now at 83% discount!
Cyberghost offers 4 months free for any 2-year plan. Get it now at $2.03/mo and benefit from:
Best privacy protocols and military-grade encryption
Geo-restriction bypassing for streaming services and websites
Access to over 6 000 servers worldwide
Unlimited number of connections to different locations
Where to watch Uruguay vs South Korea live
Here are the channels with the rights to broadcast the game live both in Uruguay and South Korea:
Uruguay: New IP Co., LLC; TyC International B.V. ;DirecTV Latin America; Monte Carlo TV (Canal 4 TV); SAETA; Teledoce; ANTEL
South Korea: SBS Korea, KBS Korea, MBC Korea
The match will be streamed worldwide by over 100 official World Cup broadcasters as well. Most of them, including the above-mentioned ones, require a subscription.
If you don't already have a World Cup broadcaster in your TV plan, there is a way you can watch the Uruguay vs South Korea match online, for free. It works regardless of the country you're located in.
How to watch Uruguay vs South Korea live for free
To watch the match live for free, We recommend using the RTVE website.
RTVE is a Spanish Media Corporation owned by the Government. They have acquired the rights to broadcast 20 of the 64 FIFA World Cup matches taking place in Qatar.
However, if you are not in Spain, you will need to use a fast VPN that can replace your real IP with a Spanish IP, granting you access to the website to stream the FIFA World Cup game.
For this purpose, our top pick is ExpressVPN. It has a wide global server network with lots of servers in Spain. This enables users within and outside Spain (once connected to a server) to browse securely.
To watch Uruguay vs South Korea live using a VPN, you need to follow these simple steps:
Subscribe to ExpressVPN then download and install the VPN app suitable for your device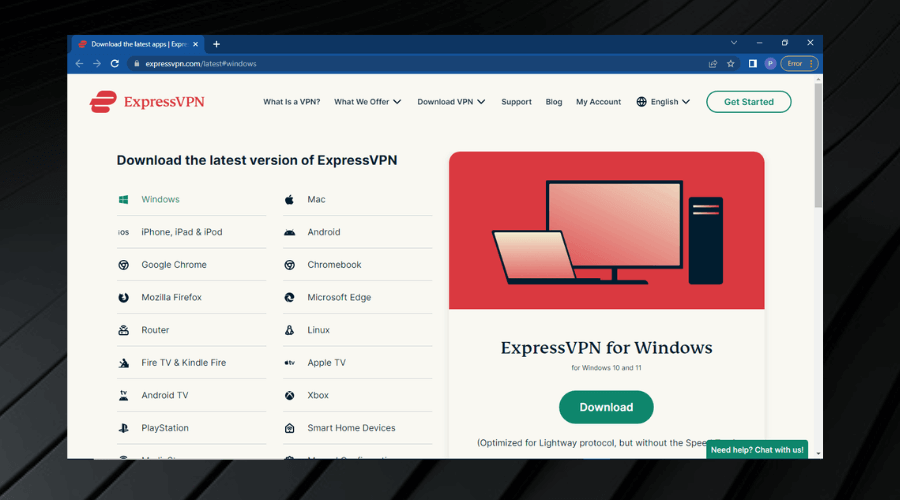 Connect to any secure Spanish server of your choice.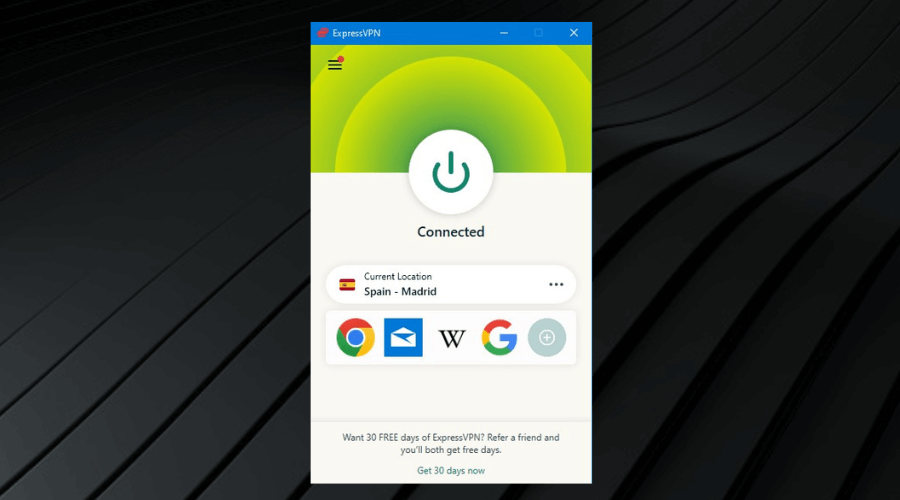 Visit rtve.es to watch Uruguay vs South Korea live for free.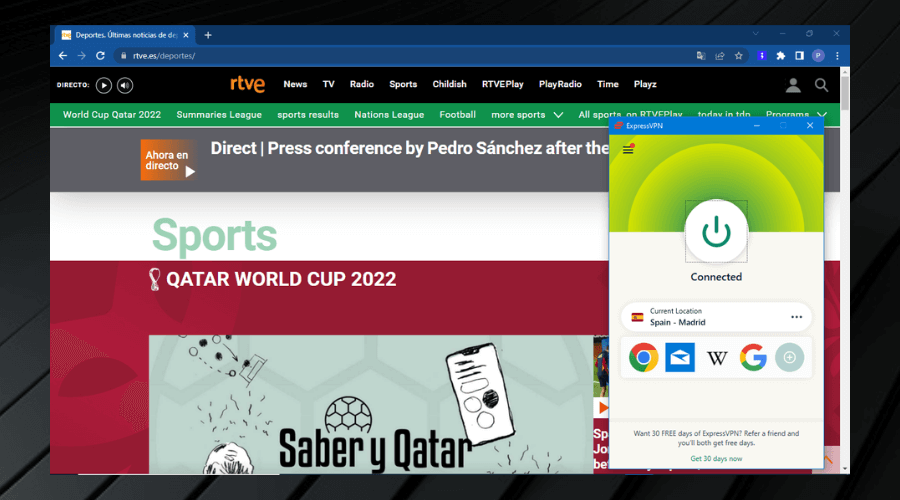 ExpressVPN
Connect to ExpressVPN to watch the World Cup match between Uruguay and South Korea live!
Conclusion
Uruguay has won the FIFA tournament twice in its history, including the very first edition held in 1930.
South Korea on the other hand, made their first appearance at the 1986 tournament and since then, they finished fourth in 2002. However, in 2014 and 2018, they were knocked out in the group stages.
Worried about watching Uruguay vs South Korea live for free, I hope this post has answered all the questions you have.
With the above-listed tips on how and where to watch the match, you can catch the latest happenings, stats, standings, lineups, and results between Uruguay and South Korea as it unfolds right there on the pitch so you don't miss an important moment.
Start a conversation
comments