Guild Wars 2 Unable to Connect to Login Server [Tested Fix]
Fix your account & connect to Guild Wars 2 from anywhere with a VPN
If Guild Wars 2 is unable to connect to the server you may have problems with your account.
It's also possible that your Internet connection is not strong enough for the game.
You can use a VPN to fix this and also to play Guild Wars 2 from unsupported countries
See below how to check your credentials and configure a VPN for Guild Wars 2.
The Guild Wars 2 unable to connect to login server notification is generally caused by underlying problems with your connection, or you are perhaps attempting to access the game from an unsupported country.
Guild Wars 2 is a widely played MMORPG (massively multiplayer online role-playing game) available to millions of users across the world.
However, this inconvenience can be avoided in many cases, which is why this article gives solutions to fix the problem.
Cyberghost
Best VPN we have tested for:
Gaming
Streaming
Privacy
Unblocking
Surf the internet anonymously now at 83% discount!
Cyberghost offers 4 months free for any 2-year plan. Get it now at $2.03/mo and benefit from:
Best privacy protocols and military-grade encryption
Geo-restriction bypassing for streaming services and websites
Access to over 6 000 servers worldwide
Unlimited number of connections to different locations
Why is Guild Wars 2 unable to connect to the login server?
If you wonder why can't you connect to Guild Wars 2, you should know that there are multiple possible reasons:
➡️ You forgot your password or account name
Forgetting a password or account name is one mistake that almost everyone makes. Some people can no longer play guild war and access their old accounts simply because of this issue.
The next time you create your account, jot the account name and password down, so you won't forget them.
➡️ Troubleshooting error
Specific errors that you might easily overlook can hinder you from playing the game.
These include errors such as turning on your caps lock while not having any capital letters in your password, adding space to your password, and others that you might consider minor errors.
➡️ Server error
Server errors due to network issues can stop you from successfully logging into the game. Check the Guild Wars server status to confirm the connection is actually up.
➡️ Your account might have been disabled
You might not have considered that your account might already be disabled, which leads to you not being able to log in. You should always check your email before you log in to avoid this type of issue.
How to fix Guild Wars 2 unable to connect to login server
1. Check your credentials
The most common reason why most users can't login successfully on Guild Wars 2 is the wrong credentials. So, one of the sure ways to fix log-in errors is to check your credentials.
Head to the Account arena login page.
Click on the Forgot your password? link.
Enter your email details and confirm.
In case of a forgotten password, you can do a quick reset to create a new password. Also, ensure that you back up your login credentials so that you won't forget them.
Another great fix is to check your email to see if you've been banned from the game. If this is the case, you will need to contact support to appeal your ban.
2. Use a VPN to fix connection issues and bypass geo-blocks
Server errors and network issues can cause a lot of problems in Guild Wars 2. The Guild Wars 2 unable to connect to login server error often arises if you connect from a country where it's not available.
Using a VPN for Guild Wars 2 like ExpressVPN connects you to the fastest available server for a smooth and uninterrupted connection.
Below are a few steps to install and use ExpressVPN on your device:
Visit ExpressVPN's official website to download and install the app to your device.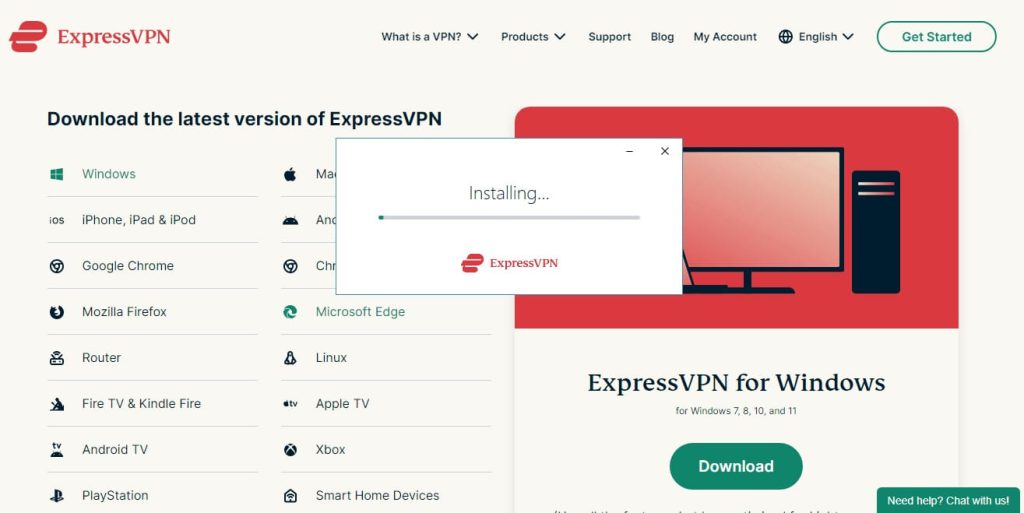 Once it's done installing, launch the app and click on the Connect button. Click on the three dots to browse the server list. As you can see, we picked a server from a supported location (France).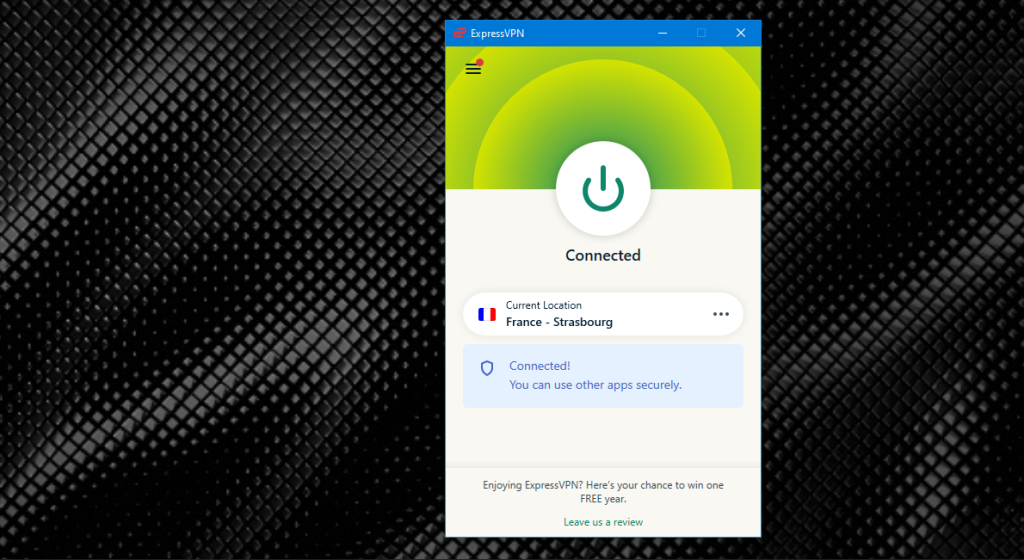 Once the VPN is connected, launch and enjoy playing your game.
ExpressVPN can also help you bypass any speed-throttling limits set by your ISP, and help you access geo-restricted servers.
ExpressVPN
Fix connection issues in Guild Wars 2 with this reliable VPN for gaming!
3. Contact support
If you've tried all the available solutions and you still can't log in, the only option left is to contact support.
Head to the Guild Wars 2 Help page.
Click on Submit a ticket button in the upper right corner.
Enter your information and details about the error you get.
Make sure to note the error code (if you get one) you get whenever your login attempt fails in your feedback so they can help you fix it.
Is Guild Wars available worldwide?
Guild Wars 2 is not available worldwide, and you can't access the game if you live in one of the restricted areas. If you are traveling or using a proxy/VPN from the banned countries, you won't be able to log in.
Currently, Guild Wars is banned in the following locations:
Cuba
Donetsk People's Republic
Iran
Luhansk People's Republic
Russia
Syria
If you connect from here, your only chance to access the game is if you change your IP address using a proxy or VPN.
You don't have to give up on your game simply because you have difficulty logging in. The Guild Wars 2 unable to connect to login server error is certainly annoying, but easy to fix.
Simply follow the recommended solutions listed above to fix any Guild Wars 2 login errors and enjoy a smooth gaming experience.
Still having issues? Fix them with this tool:
SPONSORED
If the advices above haven't solved your issue, your PC may experience deeper Windows problems. We recommend downloading this PC Repair tool (rated Great on TrustPilot.com) to easily address them. After installation, simply click the Start Scan button and then press on Repair All.
Start a conversation
comments