Windows Terminal is the default command line tool for Windows 11 22H2
Microsoft is changing more and more things with this first feature update for Windows 11.
The company has now decided that the default command line will be Windows Terminal.
This app now comes with a lot of customization options as well as new shortcuts and features.
X
INSTALL BY CLICKING THE DOWNLOAD FILE
It was almost a year ago when we learned that Microsoft is working on planning making Windows Terminal the default command line experience in Windows.
For most of the history of the latest operating system, the default had been Windows Console Host (conhost.exe) and Microsoft had explained that it's a mammoth effort to migrate to a new tool.
Now, this initiative is finally complete and Windows Terminal is the default experience with the latest Windows 11 2022 optional update.
Microsoft makes important changes with Windows 11 22H2
You surely remember that Microsoft released version 22H2 for Windows 11 a couple of weeks ago. This update is also known as the 2022 update.
Since then, users have been reporting bugs left and right and the tech giant is now stuck fixing all of these post-release problems.
A recent update brought to this version has also enabled tabs for the File Explorer, taskbar overflow, Suggested Actions, and much more.
Now, however, we're here to tell you that the latest optional preview update for Windows 11 started rolling out a few hours ago.
What Microsoft did not highlight in the changelogs, is the fact that the Windows Terminal change in its initial release notes.
Instead, the Redmond-based tech colossus has dedicated an entire blog post on the topic. That's why we are also about to take a more in-depth look at the matter.
Now, if you open the Settings app and navigate to Privacy & security/For developers, you'll notice that the dropdown next to Terminal says Let Windows decide.
And, as you've surely expected it by now, the latest update to Windows 11 basically has the OS opt for Windows Terminal.
Microsoft said that Windows Terminal packs a number of features loved by its users including multiple profiles, tabs and panes, command palette, and customization, among other things.
Yes, Windows Terminal comes with many actions that give you control of how you interact with the terminal itself.
In order to make these easier to find and use, we created a command palette, which can be accessed at the bottom of the new tab dropdown. It can also be opened with Ctrl+Shift+P.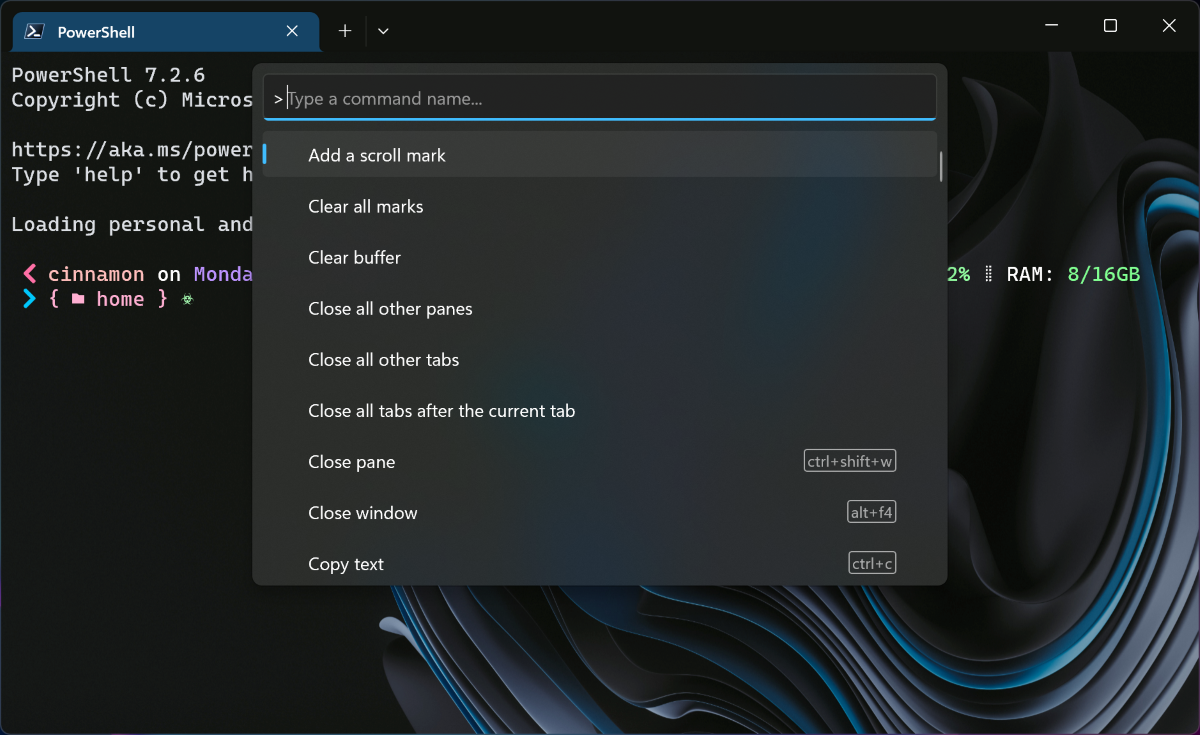 Leep in mind that it is important to understand that the latest Windows 11 update is only available as an optional preview for now and will start rolling out generally with next month's Patch Tuesday.
This command line will take effect after you install the latest update and have version 1.15 or higher of Windows Terminal installed.
We also get tons of customization options available in Windows Terminal, with the most popular ones being profile-specific, which include the executable that's launched, starting directory, profile icon, custom background image, color scheme, font, and transparency.
Note that some popular application-specific options include restoring previous sessions on launch, theme (which applies to the tab row), acrylic tab row, and automatic URL detection on hover.
What is your opinion on this strategic move by Microsoft? Share your thoughts with us in the comments section below.
Start a conversation
comments