How To Watch Qatar vs Ecuador Live For Free [World Cup 2022]
Tune in and watch the competition live from anywhere in the world
The most anticipated FIFA World Cup is about to start, opening with the Qatar and Ecuador match.
If you want to watch the match from anywhere without a TV subscription, we got you covered.
We found a sure way to watch Qatar vs Ecuador live for free, read on to find out.
The most anticipated and widely watched national sports event – the FIFA World Cup hosted in Qatar kicks off this Sunday, 20th of November.
Qatar will be taking on Ecuador in the opening match of the global sporting competition.
There are several ways to watch the fixture but this post will tell you how you can watch every bit of the action in the opening match live for free.
Where to watch Qatar vs Ecuador live?
Here are the platforms and channels where you can watch the opening fixture of the FIFA World Cup Qatar 2022 live:
RTVE
Cadena SER
Cadena Cope
Radio Nacional de Españal
Uniprix Onda Cero
If you want to watch the game for free without cable, you can go to the RTVE website and access the live stream player at the date and time of the match.
RTVE is a Spanish media corporation owned by the Spanish Government that streams Fifa World Cup matches for free, but it is locked outside of Spain.
If you want to access it from abroad, you'll have to circumvent this geo-blocking.
How to watch Qatar vs Ecuador live for free?
The easiest way to go around blocks and watch content from Spain is to use a VPN.
A VPN helps you change your virtual location by rerouting all your traffic through its servers. Good VPNs have multiple locations all around the world, and to unlock RTVE you need a VPN with Spanish servers.
To watch the game live on RTVE even if you are not in Spain, use a reputable tool like ExpressVPN, All you have to do is:
Download and install ExpressVPN.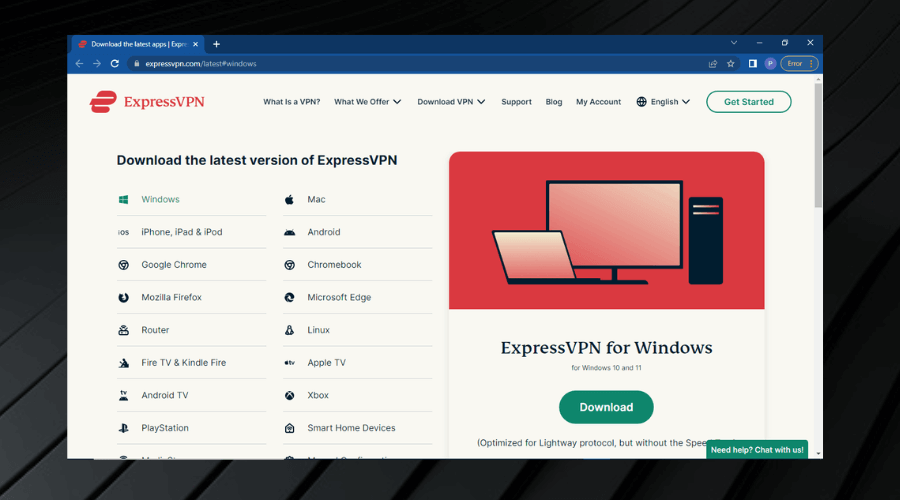 Launch the app and connect to your preferred Spanish server. ExpressVPN has locations in Madrid and Barcelona.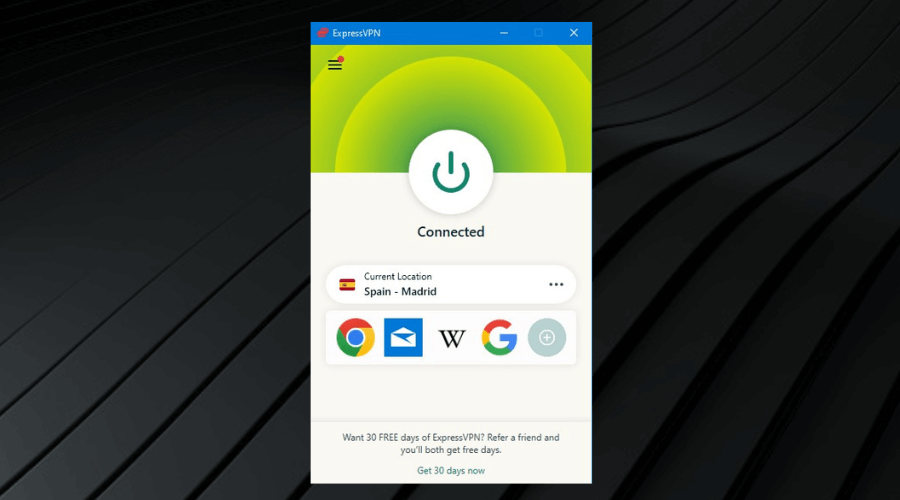 Open your web browser and visit rtve.es. Go to the Fifa World Cup section (Mundial Qatar) and pick the live stream option (En Directo) to watch the Qatar and Ecuador match live.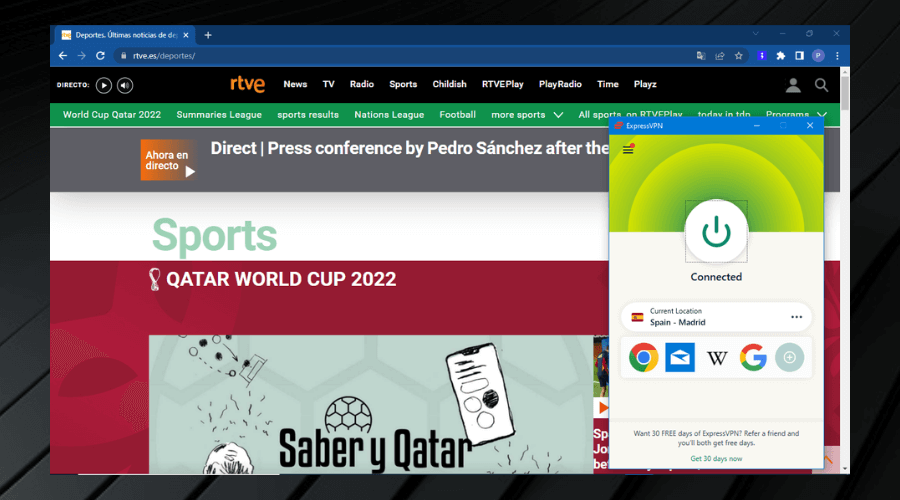 For the best experience, our recommendation is ExpressVPN. ExpressVPN is a top-rated VPN with over 3000 servers in 94 countries and it has unlimited bandwidth.
Owing to its wide server range, you can watch the FIFA World Cup on RTVE from any location. ExpressVPN has multiple servers located in Madrid and Barcelona.
ExpressVPN
Connect to the Spanish servers to unlock RTVE and watch Qatar vs Ecuador from anywhere in the world!
Conclusion
The 2022 World Cup in Qatar will be watched by millions of people across the globe. The good thing is that some of the matches will be broadcasted live and are free to watch.
With this easy-to-use tool, you'll be able to watch Qatar and Ecuador and won't miss a tackle, goal, or top scorer.
Start a conversation
comments